The Evergreen historical <Big Four> Grand Slam
Hastings, Wijk aan Zee, Sarajevo Bosna, and Havana Capablanca Memorial
These are the <Big Four> longest running, annually recurring to the present day, major international individual Chess Evergreen Events:
Hastings Chess Congress (today an Open) is lasting

since 1920/21 (

92th edition 2016/17), that means by far the longest major recurring International Chess Tournament in annually tradition still existing, with a famous Summer Congress already in 1895 (and 1919, 1922, 1995),
ahead of Wijk aan Zee / Beverwijk (initially Hoogovens, then Corus, now Tata Steel), since 1938

(79th edition 2017)

,

played in Beverwijk until 1967 and since 1968 in neighbourly Wijk aan Zee,
followed by Bosna, Sarajevo (today an Open),

since 1957

up to 1988, and resumed in 1998

(47th edition 2017)

,

and by Capablanca Memorial, most often played in Havana, today at Varadero,

since 1962

(52th edition 2017)

.



(Not counting pure Open Chess Festivals (never to become a closed all-play-all round robin, International Invitation Tournament), as most famously the U.S. Open Chess Championship, played at various places, lasting annually already

since 1900 (118th edition 2017 - no break!!)

, naturally neither counting

'only' national and city championships nor team events).
Viktor Korchnoi did win these <Big Four> longest major recurring international individual chess tournaments still going on to present: Hastings (2x), Wijk aan Zee (4x), Sarajevo, Bosna (3x), Havana, Capablanca Memorial (2x). Korchnoi is the only player in history to achieve so.
Btw.: Viktor Korchnoi also won the U.S. Open Chess Championship. He captured all these <Evergreen Events> at his first participation!
Winning Hastings and Wijk aan Zee / Beverwijk
Hastings, starting with a famous Summer Congress held in 1895 is lasting annually since 1920/21, Winter Congress, and Beverwijk / Wijk aan Zee is lasting annually since 1938.
So far, there are exact 17 players to win both of these prestigious major traditional annually recurring International Chess Tournaments of the Post World War II era in the 20th century!
Please welcome in chronological order:
Max Euwe (record 7 wins), Netherlands (Hastings 1923/24, Hastings 1930/31, Hastings 1934/35, Beverwijk 1940, Beverwijk 1942, Beverwijk 1952, Beverwijk 1958)
Savielly Tartakower (5 wins), Poland / France (Hastings 1924/25, Hastings 1926/27, Hastings 1927/28, Hastings 1945/46, Beverwijk 1949)
Nicolas Rossolimo (2 wins), France / USA (Hastings 1948/49, Beverwijk 1953)
Paul Keres (4 wins), USSR (Hastings 1954/55, Hastings 1957/58, Beverwijk 1964, Hastings 1964/65)
Viktor Korchnoi (6 wins), USSR / Switzerland (Hastings 1955/56, Wijk aan Zee 1968, Wijk aan Zee 1971, Hastings 1971/72, Wijk aan Zee 1984, Wijk aan Zee 1987)
Fridrik Olafsson (3 wins), Iceland (Hastings 1955/56, Beverwijk 1959, Wijk aan Zee 1976)
Bent Larsen (5 wins), Denmark (Hastings 1956/57, Beverwijk 1960, Beverwijk 1961, Hastings 1972/73, Hastings 1986/87)
Mikhail Botvinnik (3 wins), USSR (Hastings 1961/62, Hastings 1966/67, Wijk aan Zee 1969)
Mikhail Tal (3 wins), USSR (Hastings 1963/64, Wijk aan Zee 1973, Hastings 1973/74)
Lajos Portisch (6 wins), Hungary (Beverwijk 1965, Hastings 1969/70, Hastings 1970/71, Wijk aan Zee 1972, Wijk aan Zee 1975, Wijk aan Zee 1978)
Boris Spassky (2 wins), USSR (Hastings 1965/66, Beverwijk 1967)
Anatoly Karpov (3 wins), USSR (Hastings 1971/72, Wijk aan Zee 1988, Wijk aan Zee 1993)
Jan Timman (3 wins), Netherlands (Hastings 1973/74, Wijk aan Zee 1981, Wijk aan Zee 1985)
Ulf Andersson (4 wins), Sweden (Hastings 1978/79, Hastings 1979/80, Hastings 1980/81, Wijk aan Zee 1983)
John Nunn (6 wins), England (Hastings 1979/80, Wijk aan Zee 1982, Wijk aan Zee 1990, Wijk aan Zee 1991, Hastings 1993/94, Hastings 1996/97)
Nigel Short (4 wins), England (Wijk aan Zee 1986, Wijk aan Zee 1987, Hastings 1987/88, Hastings 1988/89)
Evgeny Bareev (4 wins), USSR / Russia (Hastings 1990/91, Hastings 1991/92, Hastings 1992/93, Wijk aan Zee 2002)

Notable misses: Vasily Smyslov, Tigran Petrosian.
Amazingly strong performance by the (pre-Carlsen era) scandinavian player fraction (Larsen, Olafsson and Andersson).

Soviet players are participating at Beverwijk / Wijk aan Zee only since 1960 (with Petrosian and Flohr as the first two nominees to play) but since then, Wijk aan Zee remains now for more than half of a century in a class and tradition by itself, it's definitely the Wimbledon of Chess!
Hastings, with a super-strong field in the very first single (summer) congresses, and after established as an annual Christmas (winter) congress, especially in the 1930s, and 1950s up to the 1970s, has lost its status as an elite tournament and is played today as an Open.

That said, made it clear: in this career comparison of winners at both Hastings and Beverwijk / Wijk aan Zee, the focus lies on the period of the late 1950s to the early 1990s.

Anatoly Karpov (born 1951) won between 1977 and 1993 seven times at Tilburg (among them the first five wins in 1977, 1979, 1980, 1982 and 1983, while Korchnoi was not invited, neither played Kasparov in those years, Fischer already absent). Established in 1977, Tilburg, Netherlands, was a series of strong chess tournaments, running continuously through 1994 under the sponsorship of Interpolis, an insurance company, afterwards Fontys Hogescholen shortly revived the tournament series from 1996 to 1998, when the last Tilburg edition was played.
Garry Kasparov (born 1963 as Garik Kimovich Weinstein) never played at Hastings and won all his three consecutive participations at Wijk aan Zee. In the 1990s, Linares, Andalusia in Spain, was a very strong recurring international tournament (starting 1978 as minor event, then unregularly played in the 1980s, annually from 1988 on, and stopped with its last edition in 2010) - it was uncompromisingly dominated by Garry Kimovich who won between 1990 and 2005 an incredible nine times.
Viswanathan Anand (born 1969) won Wijk aan Zee five times, and a considerable number of other supertournaments but less than Kasparov (who with a few exceptions exclusively participated in supertorunaments, winning most of them until his early retirement at age of 42), Karpov or Korchnoi achieved. Anand is also a very successful Rapid Chess competitor, winning regularly, eg. at Corsican Circuit or Léon.
Vladimir Kramnik (born 1975) won between 1995 and 2011 stunning ten times at Dortmund, five times shared and five times as sole winner (Dortmund making roughly half of his career supertournament wins). The Dortmund Sparkassen Chess Meeting is played annually since 1973 (winner: Heikki Westerinen), and was regarded until the edition of 1991 (winner: Igor Stohl and Alexander Chernin) already as a major tournament, but not as an elite event it is since 1992. Kramnik was less successful at Wijk aan Zee, winning only once (shared with Anand) out of more than ten participations during his peak years. So far, Kramnik never ever could win the Russian Championship!
Magnus Carlsen (born 1990) won Wijk aan Zee a record seven times in the A-section. Prior, Carlsen launched his career with tournament wins in the B- and C-group of Wijk aan Zee.
Carlsen's list of reputated tournament wins is very impressive: Wijk aan Zee, Biel, Bilbao, London Chess Classic, Sinquefield Cup in St. Louis, Norway Chess, Baden-Baden Grenke Chess Classic, Bazna Kings, Foros Aerosvit, Nanjing, Moscow (Tal Memorial), Bosna in Sarajevo (as invitation tournament), Zurich Chess Challenge (classical chess and overall), amongst others. He's not yet winning at Dortmund Sparkassen (participation in 2007 and 2009), and never played the Capablanca Memorial so far.
He never won at Linares (Carlsen was shared runner-up to winner and world champion Anand at Linares-Morelia in 2007, clear runner-up to winner Anand at Linares-Morelia in 2008, and clear third to co-winner Ivanchuk and Grischuk, but ahead of Anand in Linares 2009), in the mentioned years always with eight players participating.
How long norwegian prodigy Magnus Carlsen will dominate the international tournament chess circuit that much in future, time will tell..
Elite tournaments today are increasingly only inviting eight or six top players double-rounded, compared to single round robins with at least 12, 14, often 16, or sometimes even 18, 20, 22 participants (top players mixed with local, novice or honorary players) in earlier years.
Forgotten Grandmaster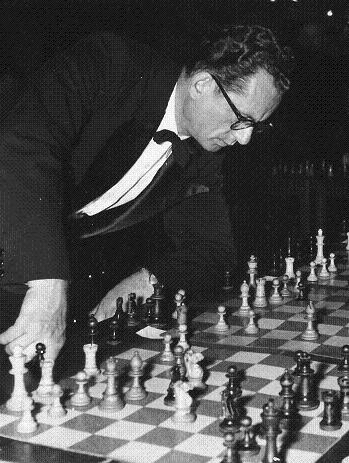 There are many "forgotten" great chessplayer, Ratmir Kholmov (honoured in the tournament history of the Capablanca Memorial at of Havana) is definitely one of them. Here is another prominent grandmaster portrayed, who is in danger to pass out of mind:
Nicolas Rossolimo (Russian: Николай Спиридонович Россолимо; February 28, 1910, Kiev in the Ukraine, July 24, 1975, New York) was an American-French-Soviet-Russian Empire-Greek chess Grandmaster. He moved to Paris with his Russian mother in 1929.
Having finished second behind former World Champion José Raúl Capablanca in a tournament in Paris in 1938, he won the French Championship in 1948. Moreover he was Paris Champion a record seven times, and drew two matches in 1948 and 1949 with Savielly Tartakower.
In 1953 he moved to the USA to be with his father and mother. In 1955 he won U.S. Open Championship held in Long Beach, California, on tiebreaks ahead of Samuel Reshevsky. The prize was a new Buick automobile.
Rossolimo played for France in the Chess Olympiads of 1950 and 1972, and for the USA in 1958, 1960, and 1966. He was awarded the International Master at its title inauguration in 1950 and the International Grandmaster in 1953.
The Rossolimo Variation of the Sicilian Defence bears his name.
He worked as a bellhop, a taxi driver, played the accordion and worked as a singer as well as running a chess studio to support himself. A multi-talented man, he spoke five languages and earned a brown belt in judo. He died of head injuries three days after accidentally falling down two flights of stairs in New York in 1975.
Rossolimo earned many brilliancy and best-game prizes for his beautiful chess games, and has been called an "artist of chess".
YouTube http://www.youtube.com/playlist?list=PLA3C6D97874E59930
documentary made by <jessicafischerqueen>, <Crawfb5> and <Annie K.> from www.chessgames.com and Wikipedia article: Nicolas Rossolimo
(Source: Wikipedia and Chessgames)
Winning three out of four (Hasting, Wijk / Beverwijk, Sarajevo, Havana)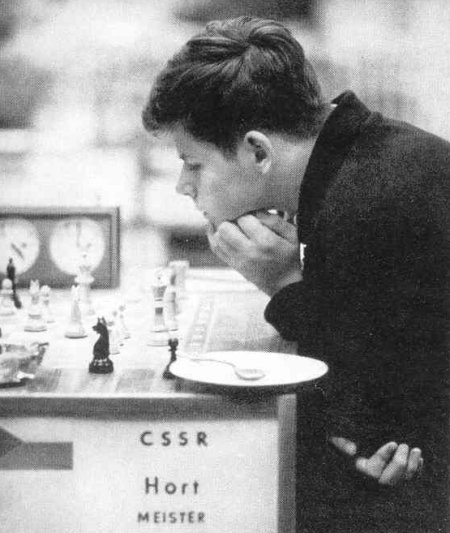 The hosting nation of an international tournament, usually invites players from its own federation. That means, at Hastings, british player, and at Beverwijk / Wijk aan Zee, dutch players were somehow "preferred partners" - with lesser chances for eastern or american players to get an entry spot. Let us therefore integrate Bosna, Sarajevo, and the cuban Capablanca Memorial as well.
Bosna, was a supertournament in the 1960s, 1970s and 1980s, and after a break of ten years again from 1998 on until it switched to an Open in recent years.
Havana (Capablanca Memorial) was a supertournament with its very first edition in 1962, during the Havana editions up and including 1971. Then it switched location several times - and was not that strong in the following decades. In recent years, the Capablanca Memorial can certainly be regarded as major tournament again.
There are exact 10 chess players, winning three out of these four longest running annually recurring individual international chess tournaments at least once during their career:
Korchnoi USSR / Switzerland (in total 12 wins), all four Historic Grand Slam events:
Hastings (2x) # Wijk aan Zee (4x) # Sarajevo (3x) # Havana (2x)
Portisch, Hungary (9 wins): Hastings (2x) # Wijk aan Zee (4x) # Sarajevo (3x)
Larsen, Denmark (6 wins): Hastings (3x) # Wijk aan Zee (2x) # Havana
Andersson, Sweden (6 wins): Hastings (3x) # Wijk aan Zee # Camaguey & Cienfuegos (Capablanca Memorial) (2x)
Hort, Czechoslovakia (5 wins): Hastings (3x) # Sarajevo # Havana
Uhlmann, GDR (5 wins): Hastings (3x) # Sarajevo # Havana
Ivkov, Yugoslavia (4 wins): Wijk aan Zee # Sarajevo (2x) # Havana
Timman, Netherlands (4 wins): Hastings # Wijk aan Zee (2x) # Sarajevo
Tal, USSR (4 wins): Hastings (2x) # Wijk aan Zee # Sarajevo
Suetin, USSR (3 wins): Hastings # Sarajevo # Havana

Hort, Uhlmann, Ivkov, and Suetin are "new names" on the list, they all missed to catch either Hastings or Beverwijk / Wijk aan Zee, but did win both Bosna (in Sarajevo) and the Capablanca Memorial (mostly held in Havana).

Statistical Rhubarb:
Who is the player most times coming in as runner-up, but never winning the super-tournament at Berverwijk / Wijk aan Zee, do you guess it?
The answer is Vlastimil Hort: four times runner-up!, twice as clear second, twice as shared second; making it six podium finishes out of ten entries at Wijk aan Zee (Hoogovens) between 1968 and 1986. In 1975, Vlastimil Hort surpassed the two soviet players Geller and Furman as well as Timman, Hübner, Gligoric, Browne, and the rest of the field, only half a point missing to clinch winner Portisch who drew his last game against dutch player Kick Langeweg after eight moves meanwhile Hort's game versus Kavalek also ended up in a draw.
Vlastimil Hort, born 12 January 1944 in Kladno (the city is part of the Prague metropolitan area), is a Czech-born German Chess Grandmaster still active. IM 1962. GM 1965.
Hort was a top-ten player in the mid-1970s, and a regular top twenty-player from mid-60s to mid-80s. Vlastimil Hort was also a Candidate, 1977 in the quarter-final against Boris Spassky, a match lost after extra-time in extremis. On the Wikipedia site there are some interesting background details. He is characterized as a truly fair sportsman: Hort
During the 1960s, 1970s and 1980s, Hort was one of the world's strongest and busiest players.
"Vlasti" won near all other recurring individual Chess Classics in the sixties, seventies and eighties:
Hort won three times at Hastings (1967/68 1.-4. with Stein, Suetin and Gheorghiu; 1974/75 1. as sole first; 1975/76 1.-3. together with Bronstein and Uhlmann, ahead of Korchnoi, followed by Taimanov, Sigurjonsson, Sosonko, under the players as well Bisguier and a bunch of young brits, chasing for a (next) gm norm including Miles, Stean, Keene, Nunn, Hartston and Bellin), twice at Biel (1981 with Lobron as winner on tie-break; and 1984 declared ex-aequo winner with Hübner), twice at Dortmund (1982 clear first, and 1985 1.-3. with Razuvaev, winner on tie-break, and Kindermann), winning outright Venice 1969, Sombor (Parcetic Memorial) 1970, Gloggnitz (Schlechter Memorial) 1971, Havana (Capablanca Memorial) 1971, Banja Luka 1976, London (Lord John Cup) 1977, Stip 1977, Polanica-Zdrój (Rubinstein Memorial) 1977, and Sarajevo (Bosna) 1980.
Hort was 1./2. equal with Keres, ahead of Shamkovich, Uhlmann, Pachman, Stahlberg, Filip, Fuchs, and among others Kavalek, Jansa, Robatsch, Pomar Salamanca and Pirc at Marianske Lazne 1965 (his first big international cap), 1./2. with Portisch at Kecskemet (Toth Memorial) 1966, 1./2. with Matulovic at Skopje (Turnir solidarnosti) 1969, 1./2. with Andersson, ahead of reigning World Champion Spassky, who finished sole third, Szabo, Romanishin, Pomar, etc. at Gothenburg 1971, 1.-3. with Gheorghiu and Fridrik Olafsson at Reykjavik (5th) 1972 (then a biannual closed invitation tournament, today played as a highly reputated annual Open), 1./2. with Lutikov at Leipzig (DSV) 1973, 1./2. with Sax at Vinkovci 1976, and 1./2. finishing undefeated with +5 as first on tie-break scoring, tied with Sax again at the distinguished and strong IBM-Amsterdam in 1979, one of his finest tournament victories.
Vlastimil Hort won also some of the most prestigious Open at his time, as one of very few Non-US player the U.S. Open Chess Championship in 1974 together with Benko, Lone Pine in 1979 alongside with Gheorghiu, Liberzon, and Gligoric, the inaugural OHRA Invitational Open at Amsterdam in 1982 with Short, and outright in 1987 (that OHRA Invitational Open is indicated as B-group, cause contrary to the year 1982, there was a six-headed round robin section, too), or the inaugural edition of the American Summer at Berline (Open, later labelled Berliner Summer) 1983, beating (ex-)compatriot Ludek Pachman in the last round and achieving 8.5/9 points as clear first of 270 participants! He is also a record five-time (sole or shared) winner of the Brocco-Open in San Bernardino.
Hort was a six times champion of Czechoslovakia between 1969 and 1977, after switching to the german federation during the mid-eighties, twice champion of FRG (Federal Republic of Germany) in the late 1980s and he won the first championship of the reunified Germany in 1991. Hort was Czechoslovak Junior Champion in 1960 and 1962.
In April 1977, Hort put on one of the most amazing exhibitions of simultaneous chess ever performed. He played 550 opponents -- 201 simultaneously -- and lost only 10 games, after thirty hours of play in Iceland. In 1984, he played 663 games in a simultaneous exhibition in thirty-two and a half hours at Porz, West Germany.
At the Chess Olympiad, Hort made 14 appearances between 1960 and 1992 (including three editions for Germany), mostly playing on board one and winning the team silver medal with Czechoslovakia in 1982 at Lucerne.
Vlastimil Hort beat individually his highly reputated opponent Lev Polugaevsky with 2.5 to 1.5 on board four at the USSR vs. Rest of the World match in Belgrade 1970. Hort (born in 1944) was then the youngest starter of all 24 nominated players.
Best Elo rating: 2620 in 1977 (FIDE), 2725 in 1977 (SONAS chessmetrics)
Best Elo ranking: =6th in January 1977 (FIDE yearly list), 7th in July 1977 (SONAS monthly list)
Famous game:
Wijk aan Zee in the wild seventies: Vlastimil's brilliant win in 1975 against Walter Browne:
Browne vs Hort, 1975 (from www.chessgames.com)
Bottom line:
The player with the absolute highest number of second places at Wijk aan Zee is Vishy Anand, not only winning this tournament a record five times, but also coming in additionally six times as sole or shared runner-up!