Banja Luka (1st 1974, 9th 2008)
Banja Luka International Grandmaster tournament

# Kasparov # Chiburdanidze # Korchnoi #

This major recurring, but in very unregular intervals played international tournament is most famous for <Garry (Garik) Kasparov's> clear first in 1979 as a non-titled player, his first international tournament (celebrating his birthday during that event!), 16 years young!
Then <Maia Chiburdanidze's> win ahead of bunch of male grandmasters: she was surpassing eight male grandmasters and remained within thirteen rounds (round robin) unbeaten, winning among others the individual game against the two Brits Short and Plaskett.
And finally - it is really never too late, <Viktor Korchnoi's> success, like Garry and Maia, Viktor took Banja Luka at his very first participation (he already was invited for 1979 but could not particpate because of the soviet tournament boycott against him), 76 years young!
Lessons learned: it doesn't depend whether your are entering an international chess tournament at age 16 or at age 76 as long as you <believe in good moves> :))) with credits to Bobby
Banja Luka (Serbian Cyrillic: Бања Лука) is the second largest city in Bosnia and Herzegovina after the capital Sarajevo and is the largest city of Republika Srpska entity. Traditionally it has been the center of the Bosanska Krajina region, located in the north-western part of the country. It is home of the University of Banja Luka as well as numerous state an entityinstituitions of Bosnia and Herzegovina. The city lies on the Vrbas river and is well known in the countries of the Former Yugoslavia for being full of tree-lined avenues, boulevards, gardens, and parks. The settlement of Banja Luka has about 150,000 inhabitants. (Source: Wikipedia)
Winners at famous Banja Luka International Grandmaster Chess Tournament in chronological order (nine editions until today):
Milan Vukić, winner of the inaugural edition in 1974; Vlastimil Hort (1976); Garry Kasparov, with 16 years (1979); Vitaly Tseshkovsky (1981); Krunoslav Hulak, András Adorján, and Jonathan Speelman (1983); Maia Chiburdanidze (1985); Roland Ekström, and Krunoslav Hulak (1987) – followed by a twenty years tournament break – Viktor Korchnoi, with 76 years, and Zlatko Ilinčić (2007); Bartłomiej Heberla (2008), recent winner.

Most wins: Krunoslav Hulak (twice shared)
Most participations: Milan Vukic (seven entries, one win, one runner-up)
Novice winner: Garry Kasparov (born 1963) in 1979, aged 16
Methuselah winner: Viktor Korchnoi (born 1931) in 2007, aged 76
Albo d'Oro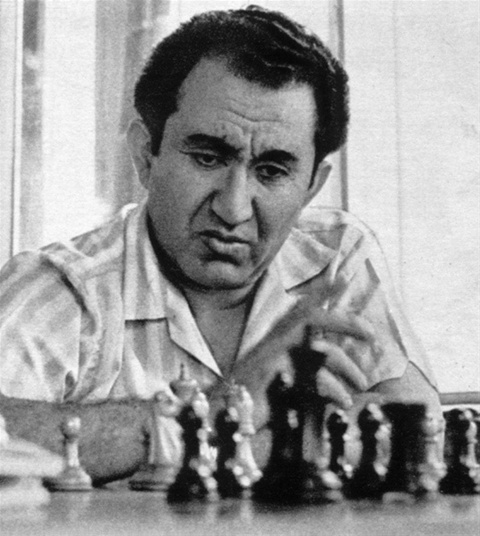 In 1979, then 16 year old Garry Kasparov went undefeated to make this his first all-GM tournament victory with a final score of 11.5/15, a full two points over second place. Kasparov had no loss, took seven draws and scored eight wins, already <the typical Kasparov rhythm> in elite tournaments meanwhile the others are hoping to achieve plus one or plus two.
Viktor Korchnoi played twice, winning his personal premiere with 76 years in 2007 - this was the first international tournament held at Banja Luka after a twenty years break, and coming in as runner-up in the last recent edition in 2008.
At Banja Luka in 1985, reigning Female World Chess Champion, Maia Chiburdanidze (born 1961, World Champion since 1978 to 1991 and a male GM since 1984), wins as first woman ever a closed international invitation elite male chess tournament! This was even a bigger upset than the Open Lone Pine in 1977 with co-winner Nona Gaprindashvili, beating the three GMs Lein, Shamkovich and Tarjan, or Alla Kushnir's sensational first round win over GM Larry Evans, and later also over GM István Bilek at the Open Lone Pine in 1975.
Chiburdanidze wins at Banja Luka in 1985 outright, is surpassing eight male grandmasters and reminds within 13 rounds (single round robin) unbeaten! She beats among others the two Brits Short and Plaskett. The pre-tournament favourites were Lev Psakhis, twice national champion of USSR in 1980 (together with Beliavsky) and 1981 (together with Kasparov), Bojan Kurajica and of course Nigel Short, already a strong and rising GM.
Biggest upset and only the IM to capture the Banja Luka tournament, was Roland Ekström in 1987. Despite never being awarded the Grandmaster title, Ekström (originally from Sweden, later playing for Switzerland and four times swiss national champion, now residing in Malta) made during his career threee GM norms and surpassed the 2500 ELO barrier.
The greatest winning margin at Banja Luka was achieved by Vitaly Tseshkovsky in 1981, scoring 10/11, incredible 3.5 points ahead of joint runners-up Sax, Nikolic, and Velimirovic.
The only player with two tournament (co-)wins was Krunoslav Hulak (1951 - 2015 R.I.P.).
First winner at Banja Luka International Tournament was Bosnian grandmaster Milan Vukić in a strong field (with Hort, Kuzmin, Ivkov, and Timman), latest and last winner is Polish grandmaster Bartłomiej Heberla.
Most notable participants, < not winning > the tournament: Petrosian, Timman, Short, Sax, Nikolic, Smejkal, Ftacnik, Kuzmin, Bagirov, Inkiov, Browne, Lombardy, Tarjan, Farago, Csom, Matanovic, Matulovic, Parma, Kurajica, Cebalo, Velimirovic, Sznapik, Ruck, Stojanovic, Volkov, Gopal, Solodovnichenko, and Ulf Andersson who has the longest span, from 1976 (and 1979) to 2007.
Table of honour
Ed.

Year

12 sole and shared Winners (no play-off, *indicates best tie-break)

Pts.

1st

1974

Milan Vukić (ahead of Hort, Kuzmin, Ivkov, Timman, Tarjan, Csom, Bukic, Lakic, Hartoch, Damjanovic and others) // Inaugural edition

10½ (15)

2nd

1976

Vlastimil Hort (Vukic sole second, ahead of Parma, Bagirov, Lombardy, Bukic, Smejkal, Andersson, Hulak, Lakic, Kurajica, Planinc and others)

10 (15)

3rd

1979

Garry Kasparov (ahead of Smejkal, joint third / fourth Petrosian, Andersson; Adorjan, Matanovic, Browne, Bukic, Vukic, Kurajica and others) // Kasparov's first entry

11½ (15)

4th

1981

Vitaly Tseshkovsky (with impressive 10 out of 11 points!, ahead of Sax, Nikolic, Velimirovic, all with 6.5 points; Bukic, Farago, Cebalo, Vukic and others)

10 (11)

5th

1983

Krunoslav Hulak*, András Adorján, Jonathan Speelman, (ahead of Chekhov, Inkiov, Ftacnik, Kurajica, Vukic, Velimirovic, Bukic, Sznapik and others)

8½ (13)

6th

1985

Maia Chiburdanidze (ahead of Farago, Psakhis, Short, Velimirovic, Kurajica, Klaric, Plaskett, Minic, Lechtynsky and others) // Chiburdanidze's first entry

8½ (13)

7th

1987

Roland Ekström*, Krunoslav Hulak (ahead of Matulovic, Skembris, Filipovic, Wiedenkeller, Trepp, Zsuzsa Veroci and others) // Ekström (then Sweden) is the only IM to win

8½ (13)

8th

2007

Viktor Korchnoi*, Zlatko Ilinčić (ahead of Ruck, Ulf Andersson, Stojanovic, Vukic, Solodovnichenko, Jakovljevic, Savanovic and others) // Korchnoi's first entry

6½ (9)

9th

2008

Bartłomiej Heberla (0.5 points ahead of runner-up Korchnoi, Volkov, Gopal, Ilincic;
Lela Javakhishvili, Drasko, Vukic and others) // Last edition to-date

6 (9)

-- There is no beauty without some strangeness -- Edgar Allan Poe 😎
Notable games at Banja Luka (from www.chessgames.com)
Garry's early years – Effective tactics combined with creative strategy! Kasparov vs. Browne (1979) 1-0
http://www.chessgames.com/perl/chessgame?gid=1035445
Victor's mature years – Legends never get too old for brilliance! Korchnoi vs. Stojanovic (2007) 1-0
http://www.chessgames.com/perl/chessgame?gid=1468046
Maia isn't short minded – What a world class blunder! Short vs. Chiburdanidze (1985) 0-1
http://www.chessgames.com/perl/chessgame?gid=1124084
Sudden blitz – Jan Timman mated by Milan Vukic on the spot! Vukic vs. Timman (1974) 1-0
http://www.chessgames.com/perl/chessgame?gid=1142134
Another world class blunder – Sergey Volkov checkmated in two! Volkov vs. Heberla (2008) 0-1
http://www.chessgames.com/perl/chessgame?gid=1536685
Immortal game of Milenko Sibarevic – horses, credo, erat ad portas! Sibarevic vs. Bukic (1976) 1-0
http://www.chessgames.com/perl/chessgame?gid=1433399
The first major success at the Yugoslav level, the Banja Luka sport achieved in 1931. Then the chess team, which consisted of four players, became the champion team of Yugoslavia. That same year, World Chess Champion Alexander Alekhine gave a famous simul against players of Banja Luka. 1974 started the powerful International Tournament........
.......... it would be nice to enjoy a tenth and jubilee event at Banja Luka!

Banja Luka
https://pl.wikipedia.org/wiki/Banja_Luka_(turniej_szachowy) (Wikipedia)
http://en.chessbase.com/post/viktor-korchnoi-wins-banja-luka-2007 (Chessbase)
http://tournaments.chessdom.com/banjaluka-2007 (Chessdom)
http://vanjaenglish.blogspot.ch/2013/11/banja-luka.html (Blog)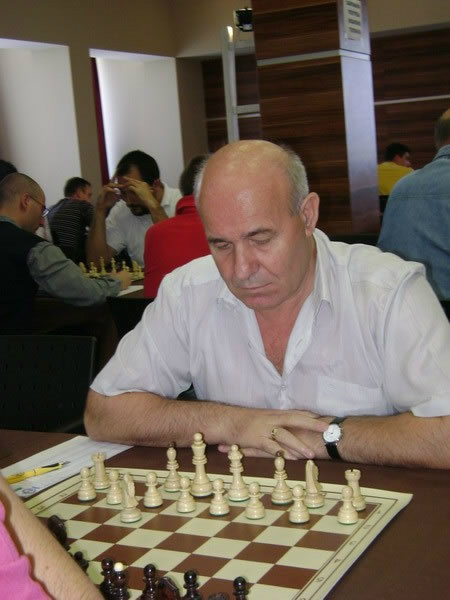 GM Milan Vukic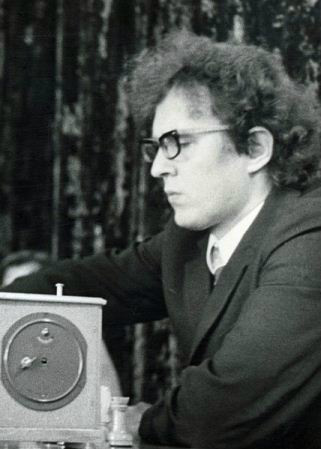 GM Vitaly Tseshkovsky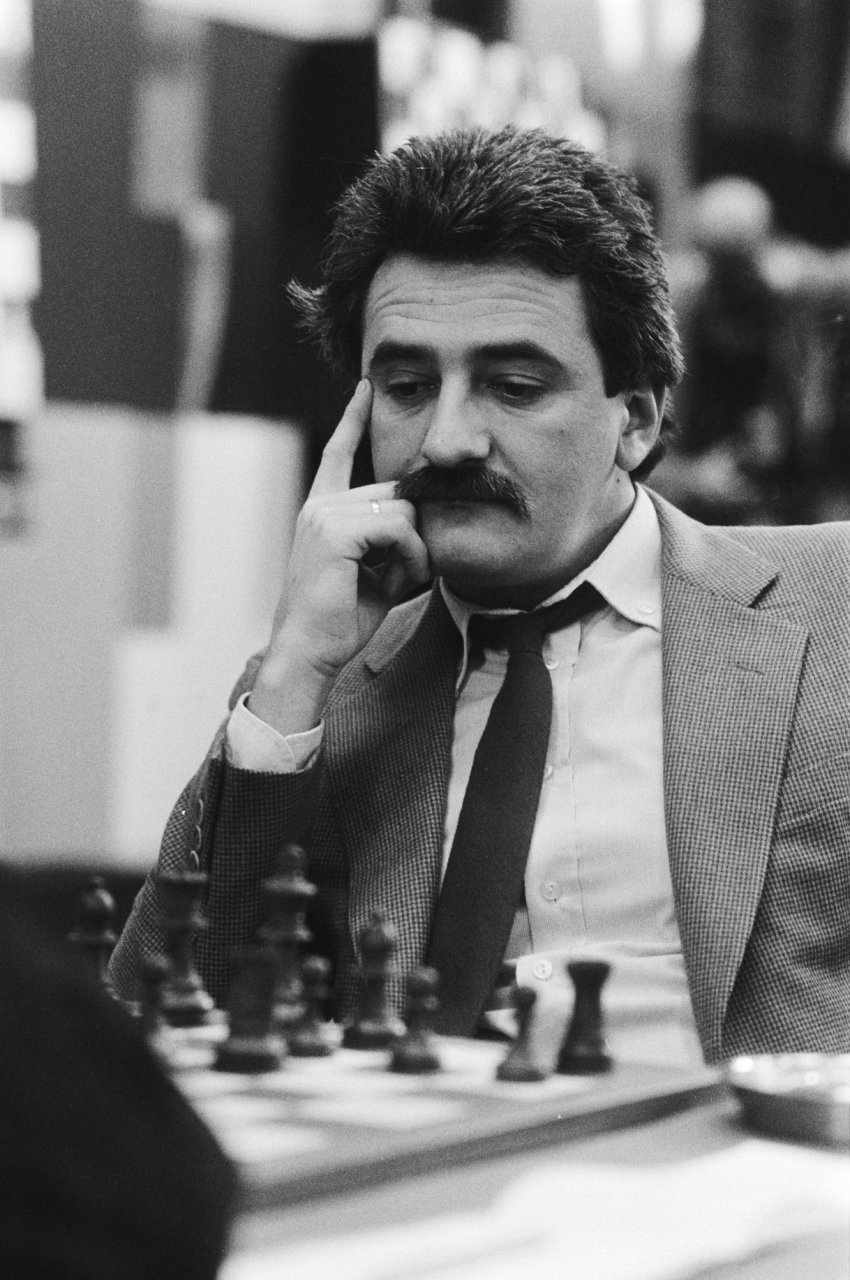 GM Krunoslav Hulak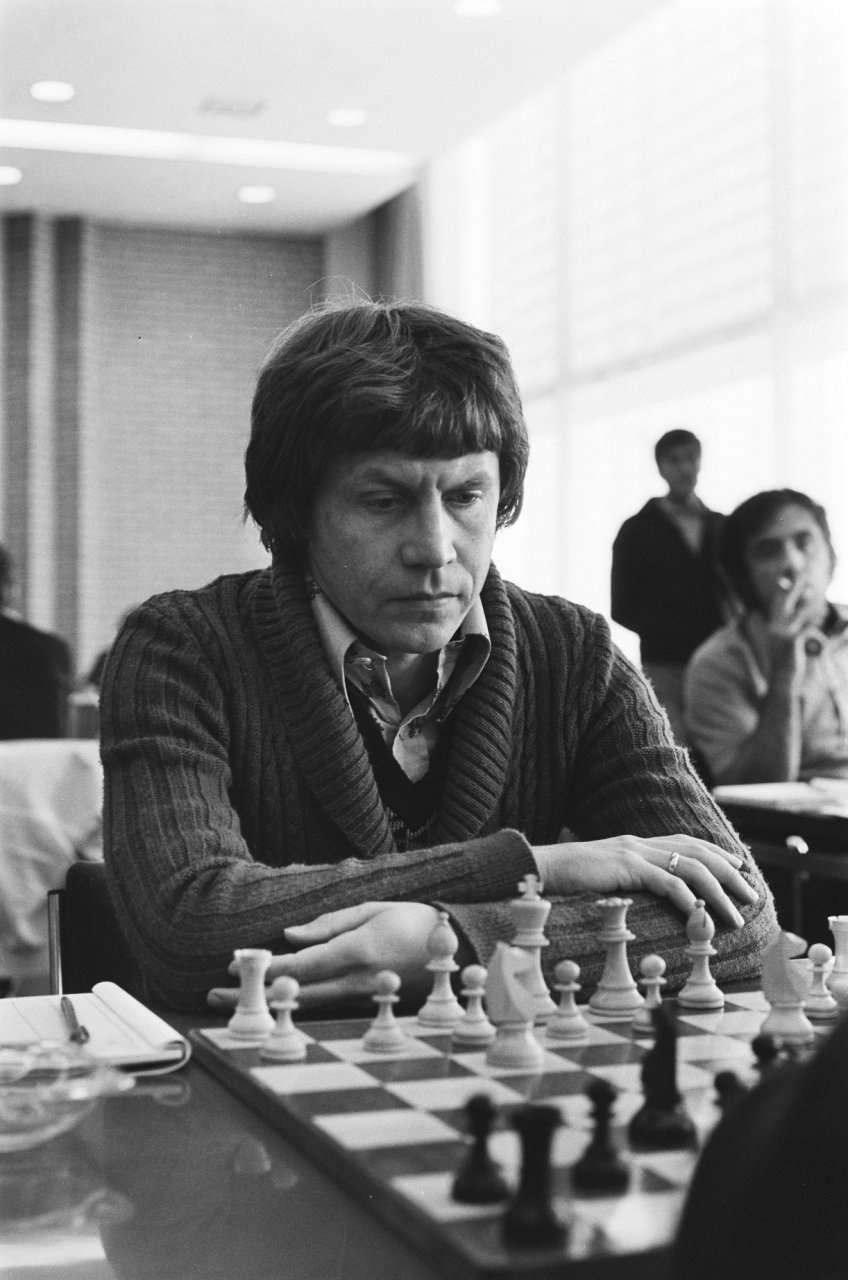 GM Andras Adorjan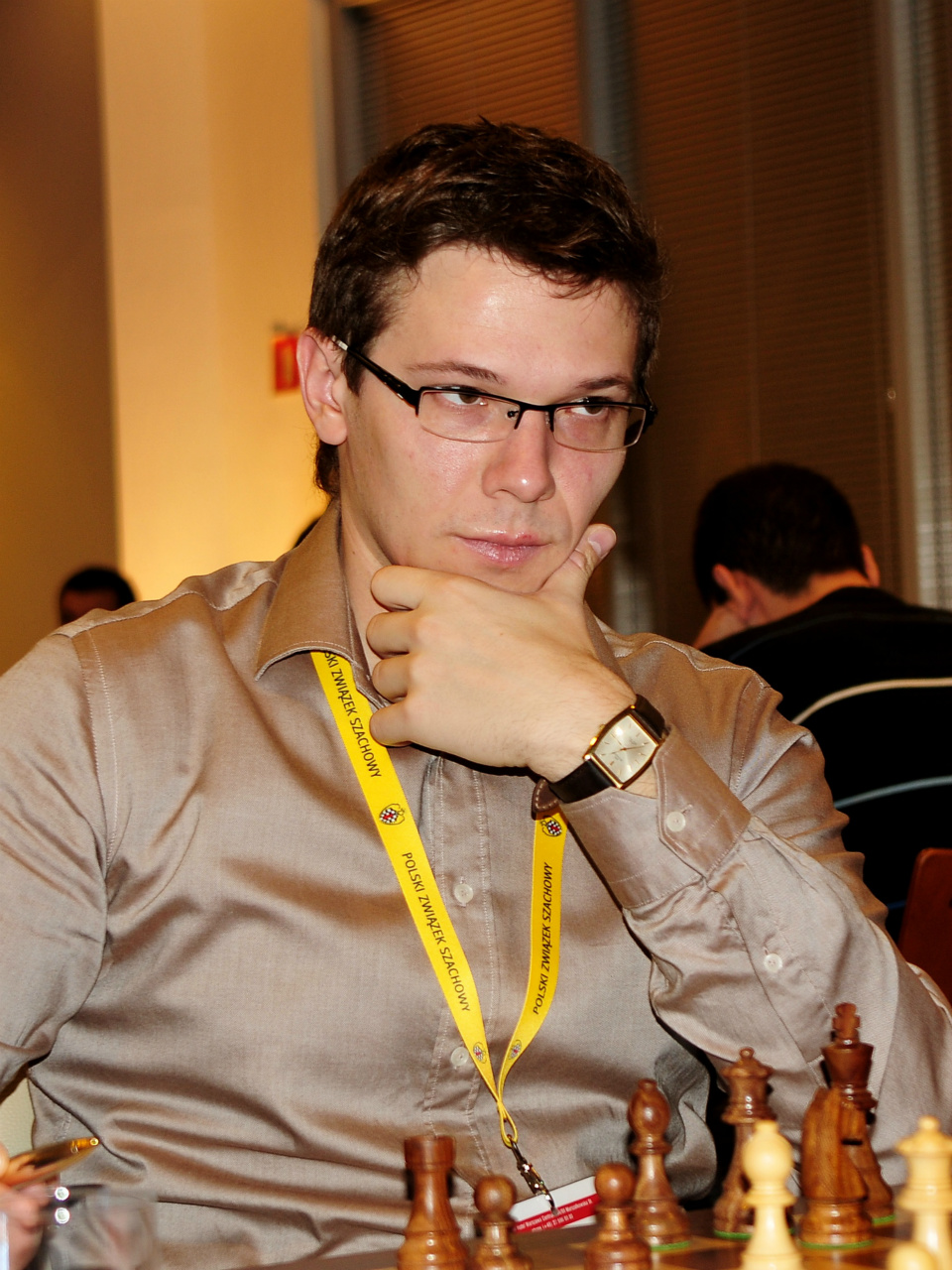 GM Bartłomiej Heberla