Виктор Львович КОРЧНОЙ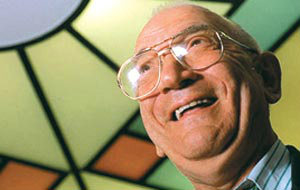 PLAYER OF THE second-half 20th CENTURY
Viktor Lvovich Korchnoi, born 23 March in 1931, died 6 June in 2016.
Born in Leningrad, USSR, today Saint Petersburg, Russia.
Emigrated after the IBM-tournament in Amsterdam, July 1976, since end of 1977 residing in Wohlen, Canton of Aargau, Switzerland.
His parents divorced when Viktor Korchnoi was quite young and he went to live with his father. Korchnoi learned to play chess at the age of five from his father. His father died in World War II during the Siege of Leningrad.
The blockade by the German Army and Axis powers started on 8 September 1941, when the last road to the city was severed. Although the Soviet Union could open a narrow land corridor to the city on 18 January 1943, the siege was only lifted on 27 January 1944, that is 872 days after it began. Hundreds of Thousands of civilians perished in the Siege of Leningrad. It was one of the longest and most destructive sieges in history, causing devastation to the city, starvation and death to the people.
Viktor Korchnoi graduated from Leningrad State University with a major in history.
A fighter and a survivor, a fearless competitor and a non-conformist
In 1974, he gave an interview to a Yugoslav newspaper in which he criticised certain aspects of the Soviet chess system. This resulted in being dropped from the national team for a year and banned from playing tournaments abroad in 1975 by his own USSR federation. Accused of "subjectivism", he was banned from publishing chess analysis, too.
In 1976, after these measures had been lifted, Viktor Korchnoi took part at the IBM-tournament in Amsterdam, during which he requested asylum in the Netherlands. He lived there for some time, playing and winning the National Championship of the Netherlands in 1977, before moving to Switzerland by the end of that year.
Living in exile, Korchnoi was considered as a traitor and in 1977 formally declared Enemy of State.
His wife, Isabella (Bella), and their son, Igor, were still in the Soviet Union and had not been allowed to leave, moreover, Igor Korchnoi was imprisoned and sent in a labor camp, serving a 30-month sentence for resisting induction into the Soviet armed forces. Soviet authorities have used previous military service as a reason for declining emigration applications, alleging that soldiers had access to secrets.
Korchnoi sought his family's release by petitioning governments for help after his family had been denied permission to emigrate again and again since Korchnoi (so-called) defected in 1976 and left the country.
Korchnoi wrote an Open Letter to Leonid Brezhnev, Head of Politburo (General Secretary of the Communist Party, President of the Supreme Soviet of the USSR, Marshall of the USSR) and was supported by then U.S. president Jimmy Carter and leading intellectuals as Jean-Paul Sartre, Fernando Arrabal or Halldór Laxness.
In mid-1982, after six years, his family was allowed to join Viktor Korchnoi to leave the USSR and settled in Switzerland, too. Later, Mikhail Gorbachev rehabilitated Korchnoi during the period of Perestroika and Glasnot.
Korchnoi divorced and married Petronella (Petra) Leeuwerik, born Hajny, who had been herself imprisoned in a labor camp in the Soviet Union for ten years between 1945 (just before the end of the war) and 1955, dubiously accused to be a spy.
Following a long time status as stateless person, Viktor Korchnoi got the Swiss citizenship in August, 26, 1991.
Coincidentally, the same year in December, 26, the Soviet Union was declared out of existence: already in September 1991, the Congress of People's Deputies voted for the dissolution of the Soviet Union. On December, 8, Russian, Ukrainian and Belarusian leaders signed an agreement setting up the Commonwealth of Independent States (CIS). USSR president Gorbachev resigned on Christmas Day, and the Russian Government by Russian President Boris Yeltsin took over the next day.
Bella died in the 1990s, Viktor Korchnoi is survived by his son Igor, and his wife Petra Korchnoi.
Abstract chess career of Grandmaster Viktor Korchnoi: tournament wins / first prizes, important achievements
International Master (IM) since 1954
International Grandmaster (GM) since 1956

Vice-World-Champion from 1975 de-facto to 1984/85

Top Five player for more than twenty years

Top Ten player for more than thirty years, consecutively from 1960 to 1990

Top Hundred player of the world for near sixty years

Highest world ranking in pre-ELO era before 1970 (Sonas chessmetrics): 1
Highest world ranking in ELO rating list since 1970

(FIDE):

2
World Ranking survey - www.chessdiagonals.ch - Viktor Korchnoi
More than 220 victories in major chess tournament, match and team events
1st Prize chronology - www.chessdiagonals.ch - Viktor Korchnoi
Multiple Challenger
(1974 Challenger de facto, 1978 and 1981 consecutive Challenger)
Candidate ten times (a cycle back then lasted three years with normally eight players), world record!

Qualified in Candidate Cycles 1960-1963, 1966-1969, 1969-1972, 1972-1975, 1975-1978, 1978-1981, 1981-1984, 1984-1987, 1987-1990, 1990-1993

19 Candidate matches played, 13 won (without mini-matches in round robin Candidate tournaments)
Candidates stretch from Curaçao 1992 (quadruple round robin of eight players) to Brussels 1991 (with four quarter-finals): a range from Petrosian, Keres, Geller, Fischer, Benko, Tal, Filip in 1962 to Short, Timman, Karpov, Yusupov, Gelfand, Anand, Ivanchuk in 1991 respectively
Korchnoi played 50 games in World Chess Championship matches
plus a world record of 251 games as a Candidate!
Winner of Interzonal twice

(1973 & 87, between these cycles, he always was prequalified due to his results)

Participant K.O. - FIDE World chess championship in 1997, 1999 (advancing 1/16-finals against Kramnik) and 2001

Senior World Chess Champion 2006
(this was Korchnoi's <only participation> in an individual Senior WC at age of 75 1/2 yrs)
Only player aged over 70 and still a Top 50 of the world
Top 50 ≈ today about 50 players to embody a current 2700+ ELO rating.
Korchnoi was number two of the world at 50, top five aged 58, top twenty aged 68, top hundred aged 76

Beating an established ELO 2700+ player aged 80 yrs minus 2 mths

Oldest National Champion in chess history (Switzerland 2011, at 80 yrs 4 mths)
Viktor Korchnoi beats players from five player generations
(from

Levenfisch

&

Lilienthal

to Carlsen &

Caruana

)
Viktor Korchnoi beats nine undisputed Chess World Champions
(including all from

Botvinnik

to

Kasparov

) in classical chess

Chess Oscar winner 1978
10x Chess Oscar podium 1st, 2nd or 3rd in Chess Oscar elections between 1968 (the year of its official implementation, silver with gold to Spassky, surpassing Larsen, Petrosian, Fischer, Tal, Portisch, Smyslov, Keres, and Bronstein) and 1983 (bronze with gold to Kasparov and silver to Karpov), last top ten classification for Korchnoi in the voting of 1995 (the year the award was resumed after a break)
Honoured Master of Sport of the USSR 1960 (same year as Tal and Petrosian)
Soviet state honour was revoked after emigration. Viktor Korchnoi was declared Enemy of State in 1977
Rehabilitation in 1990
USSR champion 1960 (clear first) in Leningrad, 1962 (clear first) in Yerevan, 1964/65 (clear first) in Kiev, 1970 (clear first) in Riga (all four times won outright, 16 participations). Remember, it was incredible tough and prestigious to get the (sometimes shared) title of the USSR Championship, only Botvinnik (six titles plus a so-called Absolute Championship) and Tal (also six wins) have more titles than Korchnoi; with

Svidler

leading considerably in the post Soviet-Union time, achieving to date incredible eight Russian Championships
Swiss champion 1982, 1984, 1985, 2009, 2011 (five titles, eight participations)
Netherlands champion 1977 (only participation)
Korchnoi won also the Championship of Armenia and the Championship of Uzbekistan (both hors concours)
Palmarès of Viktor Korchnoi's more than sixty major International Invitation GM tournament wins in classical chess (excluding International Open, excluding mentioned national championships above, excluding national tournaments, excluding victories in team events and individual first board prizes, excluding won matches, and excluding rapid and blitz tournaments):



International Invitation (all-play-all) round robin closed tournaments in classical chess (including two wins of official Interzonal tournament), full list:



Bucharest 1954 (winning at first tournament abroad, ahead of Nezhmetdinov, earning IM title by FIDE); Hastings 1955/56 (winning with Olafsson, ahead of Ivkov, Taimanov; first individual participation in the west, Viktor Korchnoi is awarded the GM title by FIDE), Kraków 1959; Buenos Aires (150th Anniversary May Revolution) 1960 (alongside with Reshevsky). Competing in the Aula Magna of the Faculty of Medicine, where Bobby Fischer, already a Candidate in the previous year, is doing unexpectedly bad, coming in below 50%, amongst others Szabo on third position, Rossetto, Taimanov, Guimard, Evans, Olafsson, Unzicker, Gligoric, Benko, Uhlmann, Ivkov, Pachman, Wexler (beating Fischer), Wade (beating Korchnoi), and legendary Eliskases. All-play-all with 20 players, those were the days!, Cordoba 1960; Budapest (Maróczy Memorial) 1961 (2 points ahead of Bronstein); Havana (Capablanca Memorial) 1963 (ahead of Geller, Pachmann, Tal); Yerevan 1965 (international tournament in the armenian city Yerevan, organized to honour their world champion Petrosian, who was shared second with Stein, Portisch as best foreigner came in as fifth); Gyula (Asztalos-Memorial) 1965, performing stratospheric 14.5/15p.! Viktor Korchnoi is no. 1 of the world in historical ELO (chessmetrics by Jefff Sonas) after winning Gyula (Asztalos Memorial), August 1965;

Korchnoi is achieving a stretch of nine wins in individual international (invitation or official) tournaments out of ten consecutive entries! The only tournament not to win was the (official) Sousse Interzonal 1967, with Korchnoi as runner-up behind Larsen. These nine won Invitation tournaments in a row: Bucharest 1966; Sochi (Chigorin Memorial) 1966 (Polugaevsky took second place, Spassky tied for joint fifth place); Budva 1967 (ahead of Tal, Gligoric, and Geller: USSR vs. YUG exceptionally played as an individual tournament); Leningrad International (50th Anniversary October Revolution) 1967 (ahead of Kholmov, Barcza, Taimanov); Wijk aan Zee (Hoogovens) 1968 (won at first participation!, full three points ahead of the next guys, the trio Portisch, Hort, and Tal); Palma de Mallorca 1968 (featuring the World Champion Petrosian, his Challenger Spassky, Gligoric, and Larsen), Sarajevo (Bosna) 1969; Luhačovice 1969 (ahead of Keres), and Havana (Capablanca Memorial) 1969 (with Suetin, ahead of Gligoric, Donner, Uhlmann);

Wijk aan Zee (Hoogovens) 1971 (ahead of Ivkov, Petrosian, Olafsson, Gligoric, second and last participation as USSR citizen); Hastings 1971/72 (with Karpov, ahead of Mecking, R. Byrne, Gligoric, Najdorf); Palma de Mallorca 1972 (with Panno, Smejkal, ahead of Andersson, Gheorghiu, Polugaevsky, Averbakh, Ljubojevic); Leningrad (IZT) 1973 (together with Karpov, this was the last international tournament with both Karpov and Korchnoi for more than a decade (!) because of the boycott established after Korchnoi emigrated), Amsterdam (IBM) 1976 (with Miles, emigration just after this tournament); Montreux (Palace) 1977; Beersheba 1978, Sao Paulo 1979 (with Ljubojevic); Buenos Aires (Konex-Canon) 1979 (again with Ljubojevic); GP South Africa (Oude Meester, in four cities) 1979, Biel 1979, London (Phillips & Drew Kings) 1980 (with Miles, Andersson); Rome 1981; Bad Kissingen 1981 (full three points ahead of Hort, Seirawan, then Sosonko); Rome 1982 (with Pinter); Wijk aan Zee (Hoogovens) 1984 (with Beliavsky); Sarajevo (Bosna) 1984 (with Timman); Beersheba 1984 (with Kudrin); Titograd (40th Anniversary of Liberation of the city) 1984 (with Velimirović, Drago's biggest success, ahead of Tal, all three attacking players par excellence, it was Korchnoi's first classical game with Tal since 1975); Brussels (OHRA) 1985 (ahead of Spassky); Tilburg (Interpolis) 1985 (with Hübner, Miles, ahead of Polugaevsky, Ljubojevic, Timman); Zagreb (IZT) 1987; Beersheba 1987 (with Speelman); Wijk aan Zee 1987 (with Short); Royan 1988; Amsterdam (OHRA) 1988 (ahead of Nunn), Clermont Ferrand (200th Anniversary of French Revolution) 1989(=); Beersheba 1990; Rotterdam (Euwe Memorial) 1990 (double rounded mini-tournament with four top ten players);

Korchnoi is sixty years young, according to the (then) regulations in a senior stautus; of course, that doesn't bother him to play on and win: Las Palmas 1991 (with Topalov and Franco Ocampos); Harlingen 1991 (ahead of Timman, Piket); Antwerp (Volmac, later labelled Lost Boys) 1993 (with Piket); Ostrava 1994; San Francisco "Pan Pacific" (50th Anniversary of the sigining of the United Nations' charter in San Francisco) 1995 (ahead of Nunn, Gulko, DeFirmian, Hübner); Magistral de Madrid 1995 (aged 64 years; ahead of Salov, then ranked no. 3= of the world, in a field with seven top-25 players, including Timman and Short, both in the mid-1990s Challenger in a title match, Jussupow, Beliavsky, plus Judit Polgar); Malmö (Sigeman & Co) 1996; St. Petersburg International 1997 (with Khalifman, Salov); Enghien-les-Bains 1997 (with Bacrot); Sarajevo (Bosna) 1998 (third participation, third win, scoring in total at Bosna +20 =16 -1); Bad Homburg 1998 (first big international chess tournament to use the "soccer scoring", Korchnoi wins with 19 points, four points ahead of runner-up Svidler, already a top-ten player, followed by Jussupow and Torre with 13 points each); Arnhem (Sonsbeek SNS) 1999 (with Sadler); Biel 2001 (just a few months after Korchnoi's 70th birthday, double round robin super-tournament, victory as clear first ahead of established Svidler, Gelfand, Grischuk, Lautier, and Pelletier who had one win and one loss against his fellow countryman); Basel (ITAG Masters) 2003; Paks (Marx Gyoergy Memorial) 2004; Banja Luka 2007 (Garry took Banja at his personal premiere aged 16, Viktor took Banja at his personal premiere aged 76).

In the 20th century, there was no rapid or blitz rating, and rapid or blitz events occured rarely on top-level until the mid-1990s. As a selection: the range of Korchnoi's tournament wins in speed chess goes on from Leningrad City Championship Blitz in the 1950s to New York Blitz in the 1970s, from the Kettler-Cup Rapid and the traditional Keres Memorial Rapid in Tallinn in the 1990s to Mainz (Unzicker Gala 80) Rapid 2005 (with Karpov) and Suzdal (Botvinnik Veterans Memorial) Rapid 2011 (convincingly and unbeaten won at age of 80).

In the Herceg Novi Blitz in 1970 (certainly the strongest five-minute tournament ever held to that date), overwhelmingly dominated by Bobby Fischer, Korchnoi who was the only player to beat him, loosing the other game in a double round robin format, finally clear third (half a point to Tal, ahead of Petrosian, Bronstein, Hort, Smyslov, Reshevsky, etc.). It lasted more than a decade to the next big international five-minute event, again at the same venue, Herceg Novi Blitz in 1983, Korchnoi was clear second behind only Garry Kasparov, one point ahead of Tal as third, Ljubojevic, Timman, Spassky, Larsen, etc. in a double round robin.

At USSR (led by Kasparov) vs. Rest of the World (led by Korchnoi, Speelman, Ljubojević and Portisch) Rapid in 1988 at Madrid, eight rounds, Scheveningen system, time control of 25 minutes per game, Viktor Korchnoi, though the oldest in the field, achieved the best individual ElO performance of all players!

Kasparov, Korchnoi (both unbeaten +3=5), and Mikhail Gurevich (+4=3-1) scored the best individual point / percentage result, followed by Chernin 5, Portisch, Andersson, Dolmatov 4.5, Beljavsky 4, Ljubojević, Hjartarson, Nogueiras 3.5, etc. USSR beat Rest of the World narrowly by 32.5:31.5. The event was a charity one: the organizers donated 18.5 million pesetas (ca. $160,000) to the UNICEF Childcare Aid Fund (source: http://www.olimpbase.org/1988g/1988in.html)

Btw.: Mikhail Gurevich (peak ranking no. 5= of the world in January 1990 and January 1991), had a splendid appearance at Madrid in 1988, but his fine results (as all games) were not rated, because at that time, there was no rapid / blitz rating.

These three mentioned big international encounters in rapid or blitz, Herceg Novi, Blitz 1970 & 1983, and USSR vs. Rest of the World, Rapid, 1988 in Madrid, were arguably the most prominent such events during the 1960s/1970s/1980s. Viktor Korchnoi did not participate at Mazatlan, Mexico in 1988, labelled active chess and played parallel to the charity event in Madrid (Karpov beat Gavrikov in the final after several equal extra-time games on tie-break scoring) and at the inofficial Blitz World Chess Championship in 1988 at St. John, Canada (won by Tal, beating Vaganian decisively in the final, Kasparov and Karpov knocked-out in previous stages). In the one-off Brussels SWIFT blitz in 1987, Korchnoi beat Karpov twice, arriving in the mid-field (still ahead of Short, Tal, Larsen and others, but slightly behind Karpov), Kasparov won with distinction three full points ahead of Timman and Ljubojević as sole third.

The Melody Amber speed and blindfold series from 1992 to 2011, started when Viktor Korchnoi was already sixty years plus, he was shared third with Karpov and Ljubojević in the inaugural edition after Anand and winner Ivanchuk, winning the second lap (pure rapid in this first event at Monaco). The Intel / PCA Grand Prix knock-out series (different cities) in rapid chess in the mid-1990s were clearly dominated by younger players, particularly organizer Kasparov himself, Kramnik, Ivanchuk, Adams, and Anand, of course.
Survey of Viktor Korchnoi's most notable victories at International Open (excluding

national championships,

national tournaments, victories in team events and individual first board prizes, won matches, and also excluding rapid and blitz tournaments):


International Open (swiss system) tournaments, selection:

It is often forgotten, that Viktor Korchnoi was also a busy player at major Open Festivals, even as a top ten player! Korchnoi won about 25 International Open (swiss system) apart from four swiss national championship titles captured in 'swiss' system and the Senior World Championship in 2006 (only participation).

Notable Open caps are including Lone Pine, California 1981 (11th and last edition of this classic Open, sponsored by Louis D. Statham, engineer and inventor of medical instruments), Korchnoi participated as qualified Challenger, just a few months before the World Championship match was held, U.S. Open Chess Championship at Pasadena 1983 with Christiansen (this legendary Open is lasting since 1900 without any break!), Vienna (IBM) 1986 Invitation Open with four top ten players of the world, Korchnoi aged 55, wins (first on tie-break) shared with Beliavsky, ahead of luminaries such as Karpov, Spassky and Nunn, Hamburg (Wichern-Open) 1995, Copenhagen Chess Festival (traditionally known as Politiken-Cup) 1996, Curaçao Open (

40th Anniversary Candidates of 1962

) 2002, Quebec Open at Montreal 2004, Banyoles Open 2006 (aged 75), three times (1982, 1986 and the last edition in 1989) at Lugano, an annually international strong Open-Series in the 1980s (read more in the separate section Calendar under "Lugano").

At Gibraltar Open in 2011 & 2012, Viktor Korchnoi performed both times with remarkable play and all out effort.

For a detailed survey of all Open Chess Festivals, won by Viktor Korchnoi, see the sub-page "International Open" with a panorama of various Open participants.



For the younger reader: The Open at Lone Pine in the '70ies and the Open at Lugano in the '80ies can be regarded as the predcessors

of Gibraltar Tradewise, Qatar Masters or Moscow Aeroflot Open today. The long running Chess Congress of Hastings was at Korchnoi's time an elite invitation tournament.
Survey of Viktor Korchnoi's most important match wins:


Candidates: won versus Reshevsky (Amsterdam 1968), Tal (Moscow 1968), Geller (Moscow 1971), Mecking (Augusta 1974), Petrosian (Odessa 1974),

now a stretch of seven won Candidates matches in a row:

Petrosian (Ciocco 1977), Polugaevsky (Évian 1977), Spassky, Final (Belgrade 1977/78), Petrosian (Velden 1980), Polugaevksy (Buenos Aires 1980), Hübner, Final (Meran 1980/81), Portisch (Bad Kissingen 1983), and later (in 1985 there was a Candidate's tournament), Sax (Wijk aan Zee 1991)
Candidates: lost versus Spassky, Final (Minsk 1968), Petrosian (Moscow 1971), Karpov, Final (Moscow 1974), Kasparov (London 1983), Hjartarson (Saint John 1988), Timman (Brussels 1991)
Friendly matches - among others - won versus Hübner (Solingen 1973), Timman (Leeuwarden 1976), Hug (Zürich 1977), Känel (Emmenbrücke 1981, blitz), Morovic (Vina del Mar 1988), Piket (Nijmegen 1993), Greenfeld (Beersheba 1995), Xie Jun (Wenzhou 1995), Brunner (Zürich and Bern 1996), Hernandez (Mérida 1996), Bacrot (Albert 1997), Miton (

Krynica-

Zdrój 1998, rapid),

Spassky (St. Petersburg 1999, active chess), Kouvatsou (Rethymno, Kreta 2002, rapid), Hort (Stara Vraz, 2010, classic and rapid mixed), Uhlmann (Leipzig 2014, active chess 1h), Taimanov (Lucerne 2015, rapid)
Friendly matches - among others - drawn versus Karpov (Leningrad 1971, training, five out of six games with black), Timman (Hilversum 1982), Ponomariov (Donetsk 2001), Spassky (Elista 2009), Uhlmann (Zürich 2015, rapid)
Survey of Viktor Korchnoi's most important achievements in International chess team events, as team and as individual:


In total 20 Gold team & board medals and 3 Silver / 3 Bronze boards (excluding Soviet Student or Swiss Senior teams)

Olympiad for USSR 1960-1974 six team gold medals with scoring 78.9% (+50 =31 -2; and 1 missed by default)

Olympiad with four individual gold medals (1st prizes for board), in 1966, 1968, 1972; and 1978 for Switzerland

Olympiad for USSR 1960-1974 and for Switzerland 1978-2008, playing 211 games at 17 Chess Olympiads

Team-World Championship with two individual gold medals at first board for Switzerland 1985 and 1989

Team-World Championship (Switzerland as hosting nation of the first four editions at Lucerne) 1985, 1989, 1993, 1997, playing 35 of possible 36 games, always on top board (+12 =22 -1)

European Team Championship Winner five times in a row for USSR 1957, 1961, 1965, 1970, 1973

European Team Championship with three individual board gold medals 1957, 1961, 1965

European Team Championship first participation in

the inaugural edition in 1957, last participation 2011, aged eighty years and a half

European Team Championship tournaments with 105 played games (record mark, including 6

decentralised preliminary games; in earlier days, the ETCC was played as a round robin of a certain number of countries

)


Multiple winner Soviet Team Championship with Leningrad and Swiss Team Champion with Biel and Zürich, and winner of the 7th and 8th Russian Chess Premier League 2000 and 2001 with St. Petersburg Lentransgaz
Frequently victories in further team duelling chess events (Club, City, Country, Spartakiade), countlessly member of the winning USSR team, esp. in the then traditional matches Soviet-Union vs. Yugoslavia, individual and/or team winner in Ladies vs. Veterans (dance-themed sponsored by Joop van Oosterom) matches, and many other ad-hoc team formations

Numerous best individual performances at European and World <Senior Team> Championships, playing for Switzerland (gaining several individual gold and team silver medals)
Gold at the Student Chess Olympiad 1956 in Uppsala as <Junior Team> with USSR (Korchnoi scoring 6/7 on board 1)

Viktor Korchnoi, impulsive at the board, is a man of integrity: Having already technically won the Candidates semi-final 1983 against Garry Kasparov who couldn't fly to the initial venue, Korchnoi wanted that the result was decided over the board and agreed to play in London instead:

<The match was to be held in Pasadena, but the Soviet Chess Federation protested (possibly because of the soon-to-be-announced Soviet decision to boycott the 1984 Olympic Games in Los Angeles), and Kasparov was not allowed to fly there to play the match. This defaulted the match to Korchnoi> (Source: Wikipedia)
Kasparov remembers: https://www.chess.com/article/view/garry-kasparov-on-viktor-korchnoi

Summary of Viktor Korchnoi's Ranking in the World (ELO chess rating),
for a year-by-year survey, see sub-section:
Viktor Korchnoi was Number One of the World in 1965,
achieving his first no. 2 ranking in 1961 (Historical ELO), his last no. 2 in 1981 (Historical ELO & FIDE)
Korchnoi aged 50, was still no. 2 in FIDE ELO only 5 points behind no. 1 and 55 points ahead of no. 3


First Top 5 Historical ELO (Sonas) 1960 September list

Last Top 5 ELO (FIDE) in July - December 1989, aged 58 yrs
First Top 10 Historical ELO (Sonas) 1954 December list
Last Top 10 ELO (FIDE) in January - June 1990, aged 59 yrs
First Top 20 Historical ELO (Sonas) 1954 February list
Last Top 20 ELO (FIDE) in July - December 1999, aged 68 yrs
First Top 100

Historical ELO (Sonas)

1951

April list

Last Top 100

ELO (FIDE) in Jan-Mar

2007

, exactly at 76 yrs!

Korchnoi appeared

near sixty years in the Top Hundred

of the World, frequently competitive playing each year
Korchnoi appeared

more than thirty years in the Top Ten

of the World, consecutively from 1960 - 1990
Korchnoi appeared

more than twenty years in the Top Five

of the World, consecutively from 1960 - 1982
Korchnoi appeared

about fifteen years in the Top Two
(mostly behind Petrosian, then Fischer, then Karpov

)

Source: retrospective inflation free, so-called Historical ELO by Jeff Sonas: http://www.chessmetrics.com,
FIDE ELO rating since 1970: www.fide.com and www.olimpbase.org
Benchmarks & Records of Grandmaster Viktor Korchnoi
The oldest active sportsman on competitive highest level in the world

64 years winning span in competitive closed chess tournaments

from USSR Junior Championship 1947 to Suzdal (Botvinnik Veterans Mem) Rapid 2011, followed by further first prizes as individual best and team winner (Legends vs. CEG, Geneva) 2012 or winner in friendly matches vs. Uhlmann, Leipzig 2014 and vs. Taimanov, Lucerne 2015

More than 50 years winning span as National Champion

(USSR 1960 to SUI 2011)

More than 40 years winning span of supertournaments

from Hastings 1955/56 and Buenos Aires 1960, followed by frequent supertournament victories in the 1960s, 1970s, 1980s, up to Madrid 1995, Sarajevo (Bosna) 1998 and Biel 2001, clear first as a septenarian, all opponents being near forty to more than fifty years younger than Viktor Korchnoi

Longest winning span of 19 years at Wijk aan Zee

from 1968 (first participation) & 1971 (second participation) to 1984 & 1987

About 2000 won games

against major opponents

(not counting simul exhibitions):
Viktor Korchnoi is undoubtedly the player with the most wins against grandmasters in professional chess history

More than 220 victories in major chess tournament, match and team events


(for full achievement with more details, see also the different categories of 1st Prizes chronology, major tournaments, prominent opponents and corresponding listings)