National and City, Junior and Senior Championships won by Korchnoi (USSR, Netherlands, Switzerland)
Oldest National Champion in chess history
Viktor Korchnoi (*1931-2016) in 2011 at age of 80 years and four months, Switzerland, current world record.
Longest period between the first and the last national champion title
Incredible 51 years, Viktor Korchnoi (from 1960 USSR-ch to 2011 Switzerland-ch).
USSR-ch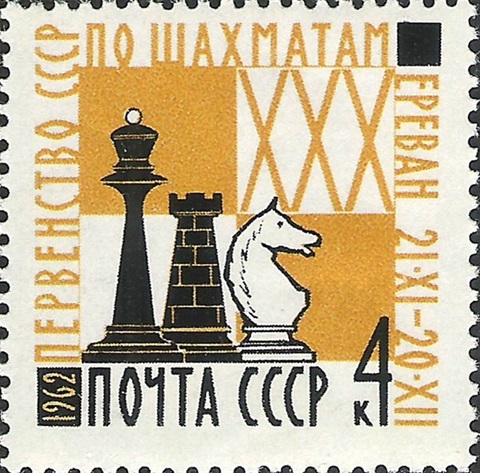 USSR champion, Leningrad 1960
USSR champion, Yerevan 1962
USSR champion, Kiev 1964/65
USSR champion, Riga 1970

All four times sole winner, 16 participations.

Remember, it was incredible tough and prestigious to get the (sometimes shared) title of the USSR Championship, only Botvinnik (six titles plus a one-off Absolute Championship) and Tal (also six wins) have more national titles than Korchnoi; with

Svidler

leading clearly in the post Soviet-Union time, achieving to date incredible eight Russian Championships!



An incredible chess trivia: Former World Champion Vladimir Kramnik played in several National Russian Championships over years, but has never won any.
Switzerland-ch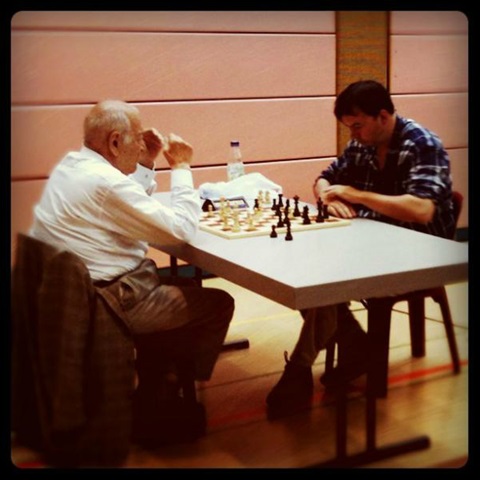 Swiss champion, Silvaplana 1982
Swiss champion, Arosa 1984
Swiss champion, Silvaplana 1985
Swiss champion, Grächen 2009,
after rapid play-off vs. IM Ekström
Swiss champion, Leukerbad 2011,
after rapid play-off vs. GM Gallagher

All five titles alone, eight participations. Viktor Korchnoi was normally busy and of course he was simply too strong, that's why he did no longer participate from the mid-1980s until the late-2000s. Last national title with 80 yrs and 4 mths!!

For the sake of the legality of the things, Viktor Korchnoi also did win the Swiss Champion title in Biel in 1979 but was not awarded it as stateless person by the Swiss Chess Federation. He never complained, it's forgotten.
NED-ch 1977
Netherlands champion, Leeuwarden 1977
Korchnoi scored eleven wins and two draws (versus Hartoch and versus Langeweg)
1. Viktor Korchnoi 12 out of 13 points!!
2. Jan Timman 8.5
3. Jan Hein Donner 8.5
4. Hans Ree 8
5. Kick Langeweg 7
6. Gert Ligterink 6.5
7. Robert Hartoch 6
8. Hans Böhm 5.5
9. Cornelis van Wijgerden 5.5
10. Fredrik van der Vliet 5.5
11. John van Baarle 5.5
12. Paul van der Sterren 5
13. Paulus Boersma 5
14. Leonard Hofland 2.5
City and Junior Champion
Viktor Korchnoi won also the

Championship of Uzbekistan 1957
and the Championship of Armenia 1959 (both hors concours)


Trade Union Championship (Spartakiade Syndicates), Leningrad 1969


Leningrad City Champion 1955

(17/19 points, three points ahead of Tolush)

Leningrad City Champion 1957

, with Seymon Furman (1920 - 1978)

Leningrad City Champion 1964

(14/16 points, four points ahead of Osnos)



Junior Champion of Leningrad City, Leningrad 1946


Junior Champion of USSR, Leningrad 1947

Junior Champion of USSR, Tallin 1948, with Iivo Nei (*1931)


Various minor events, mostly exhibitions in Switzerland, and some minor junior & senior events, are not listed and not counted for the records of tournament wins.
Senior World Chess Champion
Senior Chess World Champion (btw.: Junior Chess World Championship is installed since 1951, no participation of Viktor Korchnoi *1931)
Senior World Cess Championship 2006, Arvier (Valle d'Aosta, Italy)


Gold: Viktor Korchnoi clear first, aged 75 1/2 yrs.
Silver: Vlastimil Jansa, Bronze: Ljuben Spassov, above of Klovans, Vasiukov, Tatai, among others // This was Viktor Korchnoi's first and only participation in a individual Senior WCC //
https://en.chessbase.com/post/viktor-korchnoi-wins-world-senior-championship (ChessBase)

For GOLD at the Students Chess Olympiad in Uppsala (Sweden) 1956, see under team events.

For the World Chess Championship Cycles, see under International Tournaments and Matches respectively.