Intro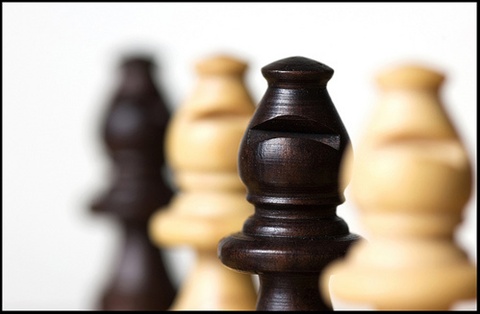 Hi all

I'm coming from Switzerland, 55 years old, economist, member of the founding national sports betting team as a bookmaker (the bookies set and change the quota). Chess is a hobby for me, no rating. I learned chess as a child from my father, we followed a small booklet from swiss master Henry Grob (he got the IM title in 1950 at its inauguration), called 'Lerne Schach spielen'. My first contact with competitive chess: the legendary chess crown duel in 1978 at Baguio City between Karpov and Korchnoi.
Greatest chess player of all time from my point of view: Garry Kasparov. Garry was for more than twenty years in a row the undisputed number one, consecutively at the top in a ultra-intensive and never-ever-before-so-hard-and-rapidly-changing revolutionized computer chess world of the present day; by a nose in front of Bobby Fischer (he was overwhelming dominating for a concise time, from 1970 to 1972, but afterwards volunteerly absent, though inventing the digital clock), and Capablanca, Karpov, Korchnoi, the Lion from Leningrad, Tal, the Wizard from Riga, and in no particular order, Anand, Alekhine, Lasker, Botvinnik, Keres, Steinitz, and Morphy, of course, as well as many further chess greats near equal, it depends of the criteria you use for chess strength & ingenuity:
paradigm shifting and innovations
uniqueness, originality, novelties
energy, stamina, longevity
theory leading, home/engine preparation
analyzing power, searching for the truth
practical otb results, competitive spirit, intuition
popular acclaim, cultural influence beyond chess
Best player today is obviously magnificient Magnus Carlsen, reigning World Chess Champion since 2013 and clear no. 1 of the world ranking in classical chess, achieving a new all-time-record rating (not taking ELO inflation into account), seeming for some time in a stratospheric distance to the rest of the world - well, there are always hungry guys on the road all over the planet :)
Personal all-time-favourite: the enigmatic and infatigueable Viktor Korchnoi with his highly creative and combative style:
www.chessdiagonals.ch is honouring his life and chess achievements and gives a comprehensive survey of his tournamant wins (individual international invitation tournaments, international open tournaments (swiss system), national championships, matches, team and first board prizes), with an exclusive World Ranking survey and 1st Prizes chronology of Viktor Korchnoi.
Included is a historical abstract of the four longest - annually - running major international tournaments, <Hastings> *1920/21 (winter congresses with the first summer congress in 1895), <Wijk aan Zee, Beverwijk> (Hoogovens, later Corus, today Tata Steel) *1938, <Sarajevo> (Bosna) *1957, and <Havana>, sometimes also at other cuban venues (Capablanca Memorial) *1962; as well as the International Chess Festival of <Biel / Bienne> which is lasting since 1968; plus for the first time in the world wide web, a wrap-up is featuring the legendary tournaments of <Banja Luka> (Kasparov // Chiburdanidze // Korchnoi) and <Lugano>, a big International Open Festival in the 1980s (Sosonko // Seirawan // Korchnoi).
Further chess chronicles and histories will be added occasionally.
This scientific website is strictly non-commercial, non-selling, has no political, religious, racial, sexual, or whatsoever hidden agenda. Just enjoy!
Please note, this is not a forum! For that purpose compare the given sources. I highly recommend www.chessgames.com, the respected reference forum of the international chess community, founded by Daniel Freeman and Alberto Artidiello, I also much admire the mathematical estimation of the historical ratings of chess players of the 19th century and early 20th century in www.edochess.ca, highly accurate and with regular additions and comments by Prof. Rod Edwards from Canada, the rating fundamentals of U.S. computational scientist and mathematician Jeff Sonas, inventor of the retrospective, inflation-free Historical Elo, establishing in www.chessmetrics.com a new approach on calculating rating and ranking, and a regular contributor on chess statistical analysis in www.chessbase.com, founded by Frederic Friedel and Matthias Wüllenweber, a database and daily up-dated chess newsletter with event coverage and in-depth reports of various chess topics.
I adore the tremendous work of Wojtech Barcelski from Poland, who opened since 2003 the best chess collection for team competitions, www.olimpbase.org, with all results and games from chess team events, I marvel at the pioneering service of Mark Crowther, England, editing the leading site for up-to-date chess tournaments and games www.theweekinchess.com (TWIC) since its inception in 1994, a weekly digest with more than two thousand issues and free daily news, I glory in the colossal creativity and blogs of chess enthusiasts all over the world wide web and online chess sites as for instance www.chess.com by Dutchman Peter Doggers and his staff, with reader contributions of note. The web is the window to the world, during my childhood it was the television & radio, let me recall English journalist William Hartston who has made so many TV appearances and great event coverages in chess for the BBC in the 1970s and 1980s.
The time and effort of all chess friends devoted to the development of the art of the royal game, is deeply appreciated, I try to pay tribute to them and gratefully acknowledge their contributions, magic memories and moments in various facets. For more important and informative weblinks, please see "sources and readings".
The Game of Chess:
The game of chess has been played for centuries. About half a billion people today play chess worldwide, and the game has been massively adopted by cultures in every continent around the globe, rich in heritage, diversity, and magnitude. Chess is unequivocally universal: gender, race, color, culture, creed, religion, ancestry, identity, national origin, nationality, citizenship, maturity, disability, genetic information, marital or socioeconomic status are all no barrier.
People of all ages, from every region and walk of life, study and play it. Like all truly classic things, chess stands the test of time and will no doubt continue to fascinate people throughout the world.
The game enjoys immense popularity, especially in Russia and Eastern Europe, chess is also particularly popular in India and China. Today, Chess is probably the fastest growing sport.
Chess is also one of the most powerful educational tools available to develop and strengthen thinking and cognitive processes. Schools are increasingly embracing chess as a sport that complements education.
Chess on the Web:
Chess has emerged in its element as a real force in the 21st Century. Modern technology has ensured the birth of a whole new generation of enthusiastic amateur and professional players of all years and both sexes, amazing easily to play each other on our planet at any time.
If you have any suggestions, critics, or spot inaccuracies, feel free to write me:
diagonal (@) bluewin.ch
A tribute to Viktor Lvovich Korchnoi, International Grandmaster of Chess
Free to copy. Please cite the source. © 2014 - 2022 Switzerland, Planet Earth
Best wishes, may Caissa be with all of the chess community
Edward, from Biel/Bienne with love
www.chessdiagonals.ch